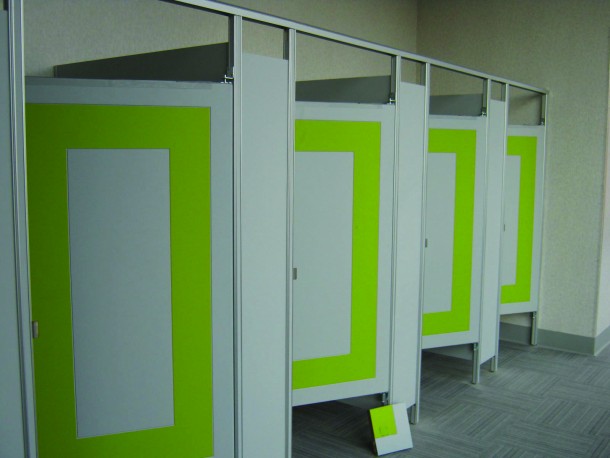 To get an idea of how important the Dressing Room is, just consider the data we've collected about Dressing Room usage and how it impacts your store's sales.
Customers who make it into a store's dressing room are almost 7 times more likely to make a purchase than those shoppers that only browse the sales floor. Suggesting a Dressing Room may be your first step in that sales decision.
For those customers who do purchase without visiting a Dressing Room, buyers remorse often ensues. The chances of a return doubles.
In short, your dressing rooms are an incredibly important part of the retail experience and directly contribute to your store's bottom line.
Here are 5 Retail Industry Facts about Dressing Rooms and how they impact your sales.
Dressing Room Fact #1: Average Time in Dressing Room
The industry average for amount of time spent in Dressing rooms is 5 minutes and 45 seconds. This statistic should be the basis (along with customer count and floor traffic) for staffing decisions. A deviation from this norm may mean you need to make some changes to your staff's level of engagement in the dressing room area. It might even highlight the need for an aesthetics upgrade. If your dressing rooms are dingy and the light is unflattering, your sales will take a direct hit.
Dressing Room Fact #2: Conversion of Door Traffic to the Dressing Room
Getting potential customers to visit your store is extremely important, but guiding those potential buyers into the dressing rooms is even more crucial to the success of your business.
Getting shoppers in your front door and then to your dressing room is every bit as important as getting them to the store in the first place. After all, the dressing room is where shoppers become customers. Learning what leads them there is critical.
Though the retail industry average for door traffic to dressing room traffic is 25%, we've found a wide variance between individual retailers. We've also found that companies who included this metric on their store report cards saw a significant improvement in their conversion rate because the entire staff becomes accountable for attracting more customers to the dressing room.
Dressing Room Fact #3: Dressing Room Line Walk-off Rate
If your shoppers have to wait in line to get to your dressing rooms, there is a great chance many of your customers will walk away and likely not return. For example, if there is a line more than five people deep, a little over 8% will walk away from the line. This stat skyrockets to almost 20% when there is a line of ten or more. Make sure you have enough availability to accommodate all potential customers!
Dressing Room Fact #4: Conversion from Dressing Room to Register
Of the companies we studied, the average conversion rate of customers who bought an item after visiting the dressing room was 67%. The more aesthetically-pleasing dressing rooms your store has, the less your customers will wait and the more will go on to become paying customers.
Dressing Room Fact #5: Peak Dressing Room Utilization
The industry standard for dressing room utilization is 70%. This means your best service occurs when 70% of dressing rooms are occupied. Keep in mind that this metric can have extensive flexibility, ranging from 50-80% across different retailers. This allows associates enough time to clean fitting rooms of unwanted items and service customers with suggestions and revisions. Ultimately, this attention to client service can result in increased in customer satisfaction and sales revenue.
It's more than just the number of dressing rooms available that goes into this statistic. It is also the arrangement and layout of the dressing rooms, the staffing, and dressing room policies.  Technology, such as RFID chips, can accurately measure real time shopping data.
We hope these 5 Retail facts about Dressing Room usage will help you and your brand achieve your sales goals and keep your customers happy.